About Us
Flowers by Rosina May
We were established in 2006 under the name of Rosina May Flowers and are now one of the leading floral design specialists in our area with over 30 years of experience.

Our team of highly qualified and experienced florists can design breath taking floral arrangements for each individual specification whether it's Birthdays, Anniversaries, Funerals, Corporate or Weddings.

Our flowers are simply beautiful.
We specialise in Weddings and Funerals.
We can also offer when required urgent and same day delivery guaranteed within 3 hours if necessary.
We also stock a wide range of other gifts such as Vases, Chocolates, Balloons, teddies, New baby gifts, and special gift mugs which can be ordered with your flowers. We also offer a range of funeral tributes i.e. memory Grave insert vase Grave spike vases and funeral books and we also offer a silk flower arrangement service.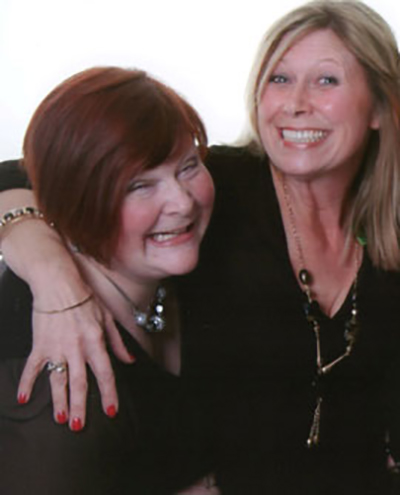 If you have any queries please contact us: 0117 9570580
Here are some comments from our customers......
Dear Girls, Thank you for the beautiful flower arrangements that helped to create part of Becky's perfect send off. It has been an honour to meet you all and we will be eternally grateful to you for your patience time and support lots of love.

the Galsworthy Family
Dear Helen and Anna, Just a quick not to say a big thank you for the beautiful flowers for Dad's funeral on Sunday/Monday they were just what I had hoped for. Many thanks

Rhianwen
Dear Helen,

I would just like to thank you for the beautiful flowers that you prepared for my dad's funeral and then my mum's.

We were quite particular with what we wanted for both funerals and you delivered everything we asked for. I would thoroughly recommend your services to any families needing to plan a funeral as you can be totally relied upon and produce stunning flower arrangements.

I am also grateful that I was able to come and view the flowers the day before the funeral. Thanks again,

Tracy White and family
Thank you so much for arranging the flowers for our Wedding they were beautiful. The flowers were just what we wanted and we had so many compliments about them. I would certainly recommend you. Many thanks again.

Deborah and Matt
Thank you for the flower arrangement you created for Dorothy's Funeral Service on Thursday 18th June, the flowers were beautiful and very suitable Thanks again.

I'm glad to hear the shop is doing well and wish you all the very best for the future.

Best wishes from June and Ken
We just wanted to say thank you for the lovely flowers you did for Matt. I don't know if you attended the service but it was too much for our daughter.
A beautiful arrangement stunning flowers magnificent display I absolutely love it. Well done Rosina may.

Janet Bruxton
Helen and Anna Thank you both so much for doing the flowers for us they were beautiful.

Ann Jon and Lillie XXXX
Just a word of thanks for your help with the flowers for my granddaughters funeral thank you.

Mr and Mrs A Neilson
Helen We would like to give you a massive big "thank you" for the wonderful display of flowers you arranged for My wife/Our Mum it was exactly what we asked for and something that was so beautiful it would have summed her up and made her proud.

John, Louise and James
A huge thanks for the beautiful flowers for my husband you captured his essences to a tee the arrangement was admired by everyone who attended.

Loraine Jones
Thank you for doing such an amazing job with our wedding flowers the bouquets and the arrangements were beautiful.

All the best, Rachel Tom and family xxxx
Just a quick note to say thank you so much for the flowers you did for our wedding, they were beautiful, we had so many lovely comments.

Marie and Matt